ENGINEERING NEWS
Events
Annie Liang received the NSF CAREER Award for a project focused on the use of machine learning at the intersection of economic theory and computer science.
The honor recognizes excellence in research and development in the field of bioactive materials.
Leveraging experimental design techniques and statistical modeling, Professor Dan Apley aims to help hospitals improve stroke diagnosis in emergency rooms.
More Stories
Northwestern Engineering
Magazine
This issue of our magazine dives into how engineers meet the challenge of a changing world through technological innovation.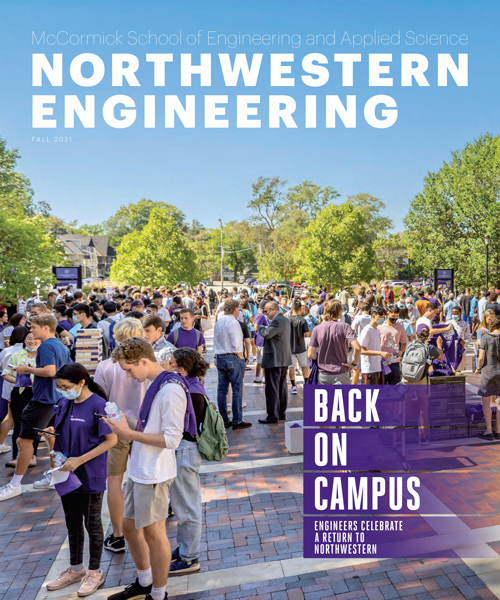 Featured Videos
Models developed by IEMS faculty support innovations that guide decision making and improve lives.
The Farley Center prepares students with the entrepreneurial mindset to become successful innovators.
Northwestern-led team work to make US court documents free and open to the public.
More Stories
In the Media