Engineering News
Events
Two new algorithms can help find networks within dynamic systems, with applications in financial, biological, engineered, and social networks.
Professor Aaron Packman addressed the US House Select Committee on the Climate Crisis on August 14.
Jiaxing Huang's counterintuitive discovery will help engineers make stronger materials.
More Stories
Northwestern Engineering
Magazine
Soft, flexible wireless sensors allow parents to hold premature babies.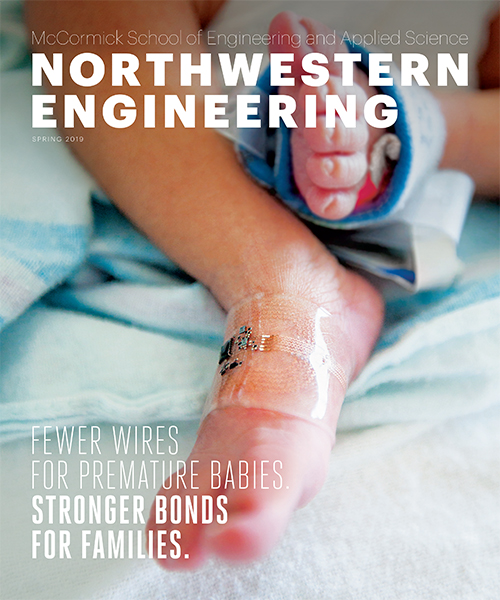 Featured Videos
Professor Vadim Backman leads the new Center for Physical Genomics and Engineering.
A multidisciplinary team studies pin-sized blisters in Georgia O'Keeffe paintings.
Researchers from across Northwestern are exploring how Earth can be sustained as a livable environment.
More Stories
In the Media