ENGINEERING NEWS
Events
To show the first clear images of single-polymer molecules in a solid material, the researchers used super-resolution optical microscopy, which can highlight individual molecules and provide contrast against a dark background.
Wang said "your miracle year may still be ahead of you," and highlighted examples of research in the science of science.
Researchers are proposing a faster method for recording data to DNA, showing promise in fields of digital data storage and neuron recording.
More Stories
Northwestern Engineering
Magazine
This issue of our magazine is full of stories that show how well our community has faced COVID-19 together and adjusted with creativity and perseverance.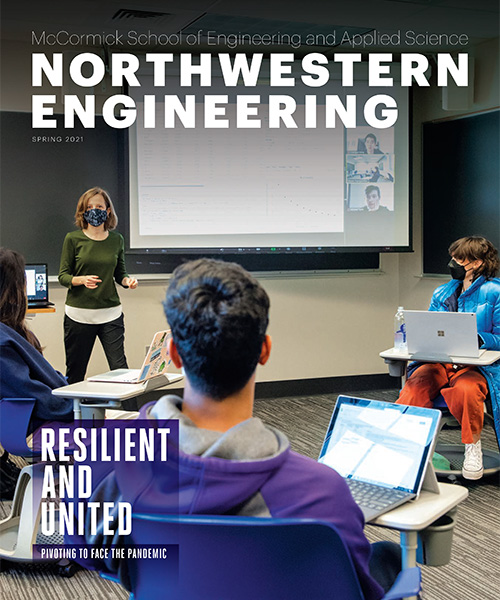 Featured Videos
Take a self-guided, virtual tour of Professor Milan Mrksich's research lab.
Northwestern-led team work to make US court documents free and open to the public.
Malcolm MacIver finds hunting in terrestrial environments may have given rise to brain evolution.
More Stories
In the Media