ENGINEERING NEWS
Events
The method from a research team led by Professor Horacio Espinosa could lead to more accurate predictions of how new materials behave at the atomic scale.
Professor Kevin Lynch partnered with the Field Museum of Chicago to create Fossil Canyon, an educational dinosaur-based card game for families.
Researchers created a simple, inexpensive, and colorimetric characterization method for adhesive strength in soft materials that can run thousands of samples at the same time.
More Stories
Northwestern Engineering
Magazine
This issue of our magazine is full of stories that show how well our community has faced COVID-19 together and adjusted with creativity and perseverance.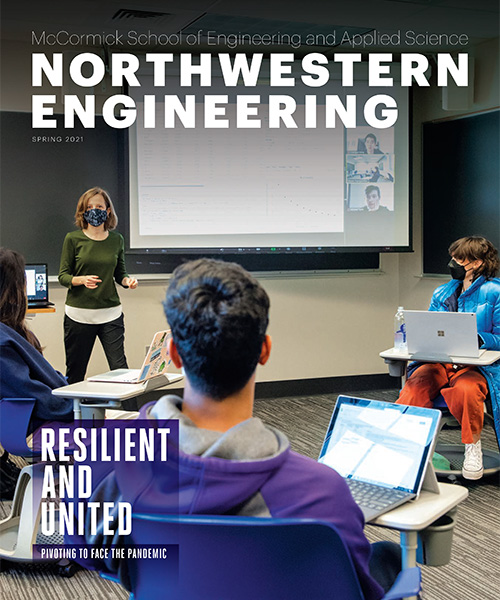 Featured Videos
Take a self-guided, virtual tour of Professor Milan Mrksich's research lab.
Northwestern-led team work to make US court documents free and open to the public.
Malcolm MacIver finds hunting in terrestrial environments may have given rise to brain evolution.
More Stories
In the Media