ENGINEERING NEWS
Events
Using machine learning technology, a research team in Professor Luis Amaral's lab simulated the impact of losing 67 percent of direct air routes and found insufficient rail connections could lead to more driving and more pollution.
The transdisciplinary and multi-institution Institute for Data, Econometrics, Algorithms, and Learning received a five-year, $10 million NSF TRIPODS Phase II award to continue advancing the theoretical foundations of data science.
Professor Noshir Contractor was recognized for his contributions to network science that address societal challenges, from global health to space travel.
More Stories
Northwestern Engineering
Magazine
Students, faculty, and alumni tackle some of the biggest issues facing our planet – clean water and energy, organ transplant, global medicine distribution, and the ethics of artificial intelligence.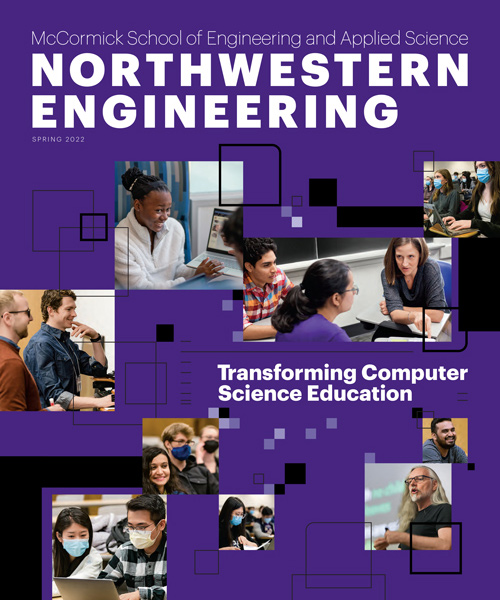 Featured Videos
The Department of Mechanical Engineering educates future engineers while conducting leading-edge research.
Models developed by IEMS faculty support innovations that guide decision making and improve lives.
The Farley Center prepares students with the entrepreneurial mindset to become successful innovators.
More Stories
In the Media